We now have online registration availiable click here to register for summer camp!
---
Homecoming Celebration!!
Come Together! CAMP SAWTOOTH
Sept. 27th-29th, 2019
Celebrate the past, present, and future of Camp Sawtooth!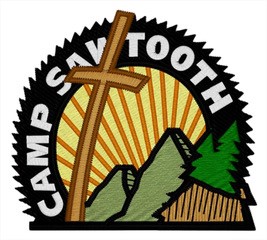 Do you remember how much you loved attending camp? Here is your chance to do it again. Join us for a Homecoming celebration at Camp Sawtooth. Reunite with an old friend, walk the camp, reminisce, join us at campfire and make some new friends. Come for all or part of the weekend activities! Share your love of camp with the next generation(s). Bring your children and grandchildren.
$50 per camper includes lodging at camp, meals, t-shirt and FUN! Children under 6 are free. Fees to be paid at check in. Space is limited. RSVP today! You will receive an email with additional details once we know you are attending.
Not up for roughing it? Camp in comfort. Stay in Ketchum and join us for activities or bring your own camp trailer for onsite or nearby campsites.
Go to http://evite.me/qPhrdjnyC1 to register.
Email any questions to campsawtoothID@gmail.com
Who: All past campers, staff, deans
What: Homecoming Celebration! Come Together!
Where: Camp Sawtooth, Ketchum, ID
Why: Celebrate the past - present - future of Camp Sawtooth
How: Register today!
Space is limited - $50 per camper




Camp Sawtooth is a ministry of the Kendall and Boise Presbyteries of the Presbyterian Church (USA). Nestled at the foot of the Sawtooth Mountains, Camp Sawtooth has been in operation for over 75 years. Thousands of youth of varying ages have come and spent time in God's creation and experienced the love of Jesus Christ.

Camp Sawtooth is an opportunity to know Jesus Christ as Lord and Savior through living in a close, caring community which studies, plays and worships together, while encouraging and caring for others.


CONTACT INFORMATION

BETWEEN October 10th & May 15th:

Camp Sawtooth
c/o Senita and Steve Watkins
PO Box 101
Nampa ID 83653
Send an E-mail





BETWEEN May 15th & October 10th:

Camp Sawtooth
HC 64 BOX 8290
Ketchum, ID 83340
(208)726-1155



Camp Information