Facility Rental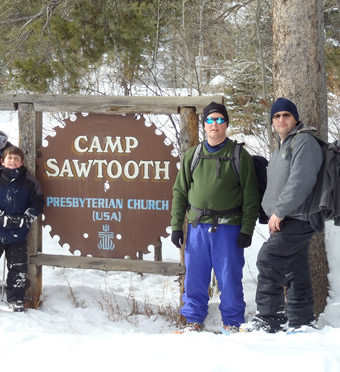 Camp Sawtooth Winter Use
October 1 through Memorial Day Weekend
Snow begins to fall in October and is often deep by Thanksgiving. The camp is only accessible by snowshoe or cross-country ski. When the snow begins to melt in late April through May; the camp, as well as access to the camp, becomes extremely muddy and difficult to access.
Winter Reservations:
Every effort should be made to submit your group's reservation request to the Camp Sawtooth office as soon as possible.
Presbyterian groups may reserve open time slots on a first come, first served basis.
Non-Presbyterian Groups who rented the camp the year before may be given first priority if not already reserved by a Presbyterian group.
If a Presbyterian group usurped a Non-Presbyterian group's date, the Non-Presbyterian group has first priority in selecting open dates.
For reservations, availability & fees contact:
Camp Sawtooth
P.O. Box 101
Nampa, ID 83653

Questions pertaining to the facility or camp rules contact the Camp Director: directorscampsawtooth@yahoo.com