Facility Rental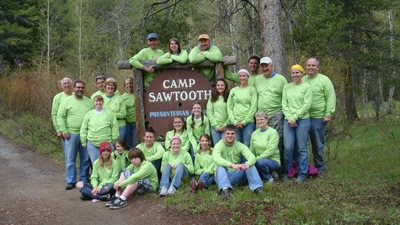 Camp Sawtooth Summer Use
June 1 through September 30
Camp Sawtooth is available during all weeks and weekends when the resident camping program is not in session. Every effort should be made to submit your group's request for camp use to the Camp Sawtooth Office as soon as possible.

Summer Reservations:
By November 1, returning Presbyterian groups may reserve the same weekend for the following year.
Between November 1 and February 1, Presbyterian groups may reserve open time slots on a first come, first served basis.
On February 1, Non-Presbyterian Groups who rented the camp the year before may be given first priority for their dates if not already reserved by a Presbyterian group.
If a Non-Presbyterian group's date was usurped by a Presbyterian group, the Non-Presbyterian group has first priority in selecting open dates.
Procedure: for reservations, availability & fees contact:

Camp Sawtooth
P.O. Box 101
Nampa, ID 83653

Questions pertaining to the facility or camp rules contact the Camp Director: directorscampsawtooth@yahoo.com
For more information, please download: